Contacts
Health Care Facilitator:
Guerren Solbach
530-752-4264
gpsolbach@ucdavis.edu
Send secure message (for communicating confidential information)
Normal office hours: 8 a.m.–5 p.m. with lunch at 11
---
After 20 great years, former Assistant HCF Erika Castillo accepted a promotional opportunity to become the new Health Care Facilitator for UCLA as of 10/17/2022.
---
— Due to the complexity of health coverage, facilitators prefer to correspond by phone —
---
Schedule an Appointment
Due to COVID-19 sheltering-in-place, facilitators are working from home. Please call them directly.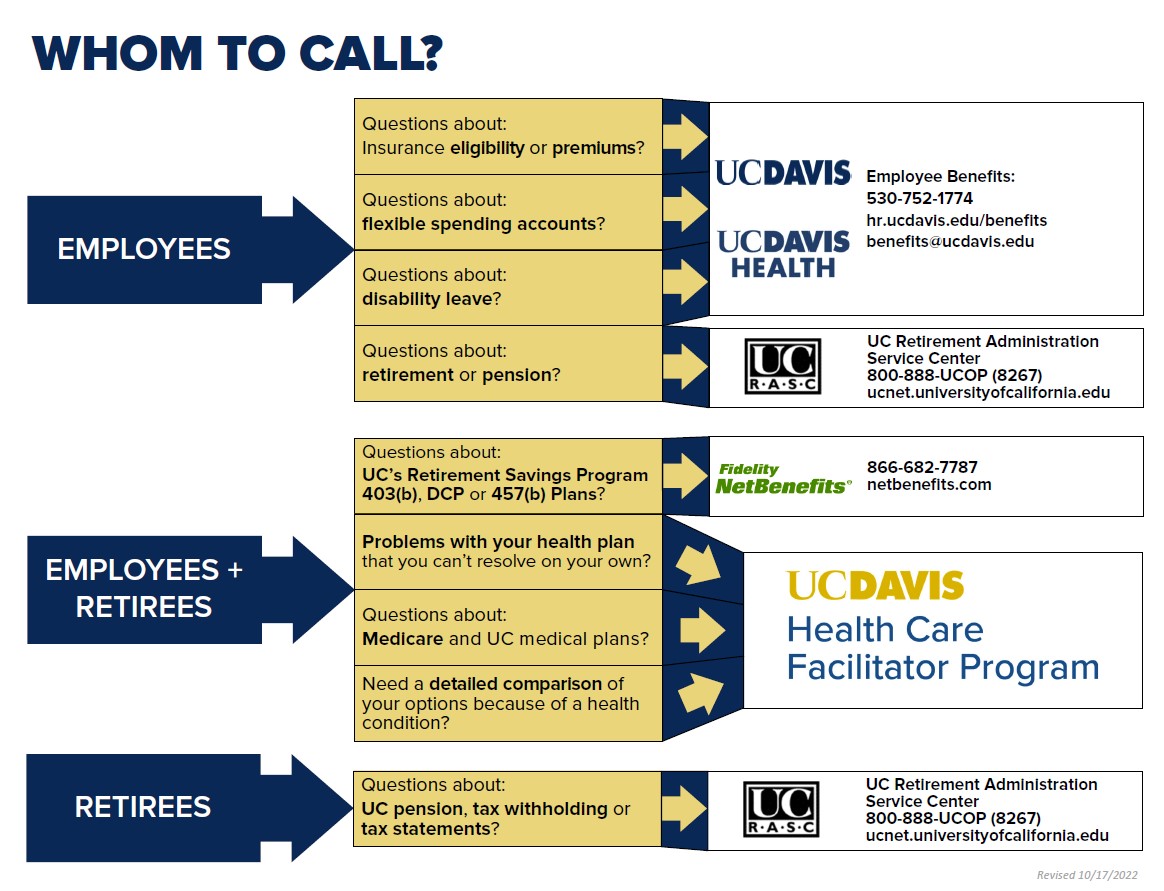 ---
Health Care Facilitator Program contact information and Whom to Call flier [PDF]
---
Contact information on UCnet: