Our nurse and patient care recruitment is dedicated to finding individuals who can lead the way in clinical care and advance community health.
As one of America's best medical schools, you'll find yourself in a dynamic university medical center that promotes ongoing learning for all health professionals. You will be able to develop your clinical nursing leadership while providing evidence-based practice to patients. Nurses enrolled in the UC Davis Health Nurse Residency Program receive hands-on clinical experience that improve patient safety and quality of care.
We welcome you to a beautiful 140-acre campus in central Sacramento, a city of more than 490,000. The campus is minutes away from the State Capitol, a half hour from the university's Davis campus, and 70 miles to the San Francisco Bay Area.
---
Nursing Values
UC Davis Health's nursing values reflect a commitment to extraordinary compassion, courage and integrity in every situation. UC Davis nurses consistently demonstrate excellence in the delivery of patient-focused, compassionately delivered care and promotion of their professional nursing practice. 
Nurse recruitment may be active in any of the following areas:
Medical-surgical
Critical care
Emergency
Perioperative
Trauma
Clinical Specialties
---
Primary Nursing
UC Davis utilizes a primary nursing care delivery model. As an integral part of the patient's health care team, primary nurses advocate for patient needs and provide continuity of care, keeping the patient and family at the center of focus to create an environment that promotes caring and healing. 
---
Professional Development
At the beginning of 2011, 67 percent of the health system's nursing staff held BSN degrees and 20 percent held specialty certifications. UC Davis Health offers a number of professional development opportunities to encourage growth and proficiency:
Center for Virtual Care
A virtual hospital environment where advanced patient simulators enable nurses and allied health professionals to maintain their skills and explore new procedures and technologies. The center is one of a limited number worldwide accredited as a Comprehensive Education Institute by the American College of Surgeons.
Nursing Research
A team of experienced researchers at the Center for Nursing Research and the Betty Irene Moore School of Nursing promote the development and practice of nursing science by providing expertise, guidance through the research process and evidence-based practice methodology.
Nursing Grand Rounds
A quarterly educational opportunity for UC Davis nurses to promote excellence in nursing through scholarly presentations. Nursing grand rounds provide staff nurses a forum to share clinical expertise and the best of nursing practice system-wide.
Continuing Education
A continuing education credit program through the Center for Professional Practice of Nursing that offers both classroom-based and online self-study modules. Many classes provide ANCC credit.
Bridges to Excellence
A Program that allows nurses to further professional development and explore clinical areas outside their current units. Nurses may use their professional eave to obtain continuing education credit in four, eight or twelve-hour programs. 
---
Vizient/AACN Nurse Residency Program
A one year post-baccalaureate program designed to ease the transition to practice for new graduate nurses. More about this program and how to apply on the Nurse Residency Program page.
---
Employment Benefits
UC Davis Health offers excellent compensation and some of the most attractive employment packages available. In many instances, UC Davis offers benefits, services and opportunities that others can't match.
Staffing is on career and per diem basis, with most inpatient areas covered by 12-hour shifts. Additional benefits include competitive insurance plans, holidays, paid vacation and sick leave, savings investment plans and retirement benefits, professional development opportunities, tuition reduction for qualified UC classes, employee assistance, rehabilitation services and institutional commitment to work-life balance.
---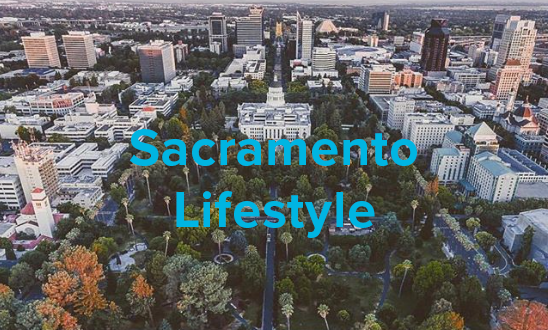 California's capital region boasts exceptional quality of life, with a rich urban environment that provides big-city amenities and outstanding housing affordability. Sacramento's rich diversity feeds a lively cultural scene with food, music, art and idea to please any palate. 
Outdoor enthusiasts such a bicyclists, runners, hikers and kayakers also find the temperate climate ideal for year-round recreation at the area's plentiful rivers, parkways and forests. 
For even more information about the area, head to our Campuses and Communities page for the city of Sacramento.