Employee Appreciation Day Is Here!
Celebrating Our Number One Resource— You!
To all of UC Davis' talented employees, I want to say— thank you!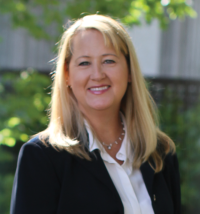 Two little words that hold so much meaning, especially today on National Employee Appreciation Day.
I've been inspired and humbled since joining UC Davis; a truly wonderful crew is hard to find and from what I've observed thus far - you all work tirelessly to move the ship forward.
Everyday, because of you, the lives and experiences of employees are transformed. 
Even during the most challenging circumstances, our university and medical center continue to lead the way as Best Employers and internationally renowned research institutions (UC Davis, UC Davis Health). It speaks to the dedication and resilience of the people who work here, as well as your commitment to the communities we serve.
In his Employee Appreciation Day video, UC Davis Health CEO Dr. David Lubarsky touched on a great point— "Each and every single one of you is a critical factor in making us a successful organization." Our success hinges on our employees and listening to you with purpose. Whether it's the important work being done by those of you in our Employee Resource Groups, or hearing what you have to say in our Staff Experience Survey, your voices are essential to make meaningful and informed decisions for our organizations.
Perhaps Chancellor May said it best in his Thank You to Staff— "The dedication and compassion that you bring everyday is what makes UC Davis the collaborative, welcoming and inclusive place that is."
In honor of National Employee Appreciation Day, I encourage you to make sure you're taking advantage of your vacation and time off, and consider some of the many resources available to employees through our Human Resources department:
---
And just one more time— thank you.
Tammy Kenber, Chief Human Resources Officer
#SimplyTheBest #GoTeam #YouRock #Grateful
Tags