Tammy Kenber will start as UC Davis Chief Human Resources Officer on Dec. 5
Tammy will have responsibility for Human Resources' functions across UC Davis and UC Davis Health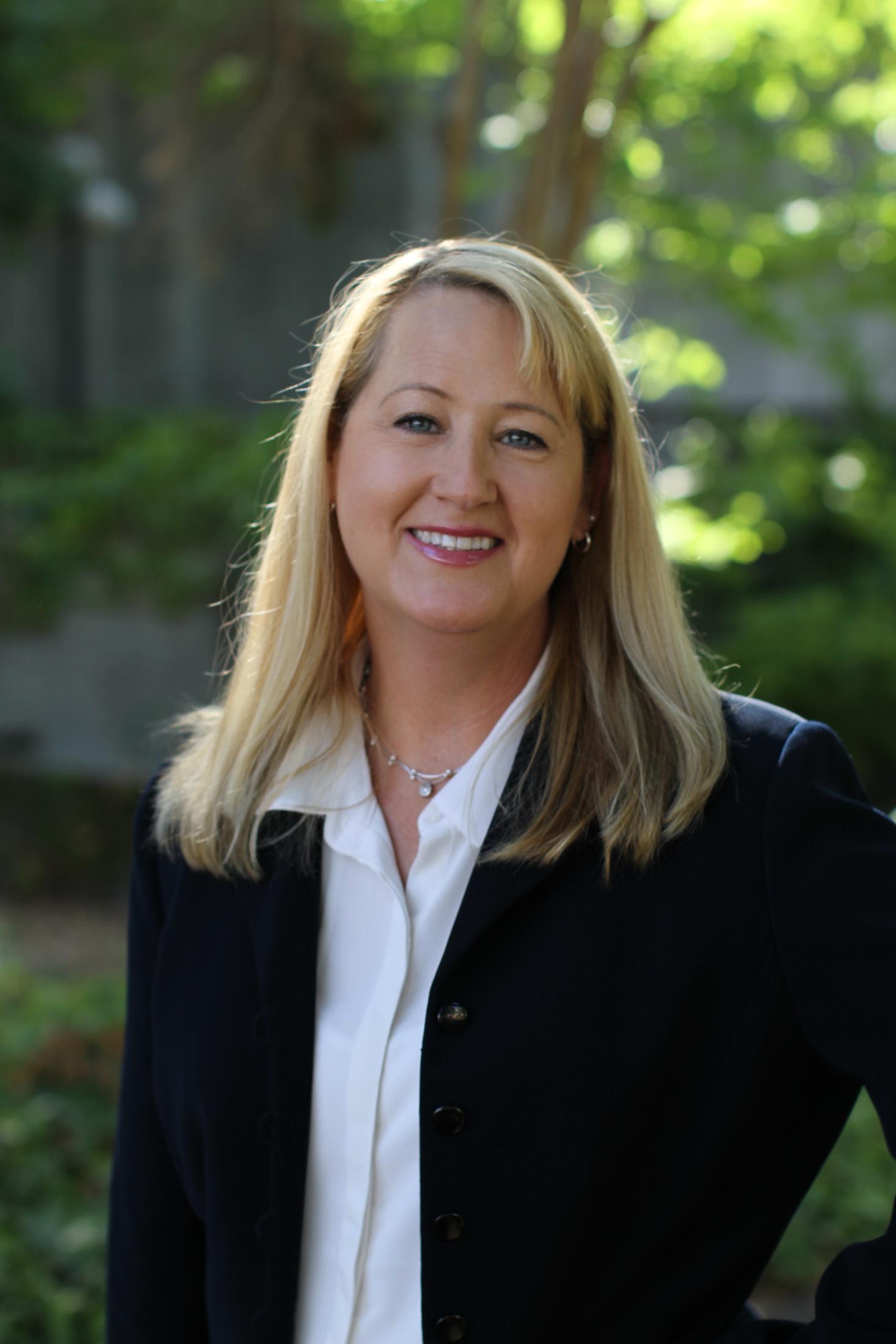 Since 2019, Tammy has served as Associate Vice Chancellor for HR in California State University's systemwide office, where she's had direct organizational oversight and management of day-to-day HR operations across CSU.
"Tammy has extensive experience leading HR on behalf of large and complex California organizations," wrote Clare Shinnerl, Vice Chancellor for Finance, Operations and Administration. "She understands the complexities of the California labor market and employment policies … including benefits, talent acquisition, classification and compensation, policy administration, data analytics and general employment." 
Over Tammy's entire career, which includes HR leadership roles at CSU, Sutter Health, Sonoma State and Sierra College, she has worked hard on improving employees' experience with HR services and their experience at work.
As CHRO for UC Davis I get to support two different spaces for which I have a strong affinity - a medical center that's transforming healthcare and a vibrant, diverse college campus."
Tammy was quick to note that these campuses have very different cultures and needs, but fostering common interests and priorities is an area where she's comfortable and has excelled in the past. 
"It's in my DNA to focus on people," remarked Tammy. She added, "100 percent of our customers are people and 100 percent of our employees are people - when we truly focus on what's important to people, we can succeed.  Every phase of employment - from being a candidate through retirement - is important to employees, and so it's important to me.  I am excited to make an impact at UCD from how effective people feel at work to their satisfaction with HR services to overall engagement with the institution."
People frequently comment to Tammy, "you're very kind," which is something she values, but also notes, "being kind doesn't diminish one's strength, intellect or effectiveness and the world really should be more kind."
Tammy's First Days
Tammy's introduction to UC Davis is already well underway, as she has regular meetings scheduled with interim Chief Human Resources Officer, Kirsten Stevenson.
Kirsten has already been an incredible asset to me and I value and appreciate her insight!  I know she's done an amazing job leading HR, and I'm a sponge right now gleaning everything I can before she begins her new adventure at UNC Chapel Hill."
When Tammy starts on Dec. 5, she plans to focus on getting to know her team, who does what, and understanding HR's strengths and gaps. "My new team is in the middle of a big transition and while they're my immediate focus, I know that I also need to meet external stakeholders, form good working relationships with leadership, and truly understand their needs from HR," said Tammy. She also noted that sometimes priorities become evident right away and that she's also prepared for that.
What Excites Tammy About UC Davis?
Apart from joining our world-class institution, Tammy is excited about the challenge of having some key vacancies to fill and the opportunity it affords her to team build and augment the existing outstanding team.
"It's a little frightening and I know it's going to be challenging, but this is an incredible opportunity and that's how I'm approaching it," enthused Tammy. "I've been blown away by everyone I've met so far, and their dedication to UC Davis has really impacted me. I'm excited to jump in and help build HR's capacity to do even more to support the institution. Plus, I'm looking forward to reconnecting with colleagues across UC Davis who I have worked with in the past and who have also found their way to UCD!  They've reached out to extend a warm welcome and congratulations to me, and I'm excited to work with them again!"
Tammy Sees an Area of Opportunity
Tammy brings with her some deep and relevant experience in employee compensation, which was an area many stakeholders expressed a desire to see improved during the interview process. "I was part of a team that recently performed a systemwide compensation review of both staff and faculty positions at CSU - across all bargaining units - with an eye on addressing pay structures and pay equity," stated Tammy. "Fair compensation is an important component of employee recruitment and retention, and I am hopeful my recent experience at CSU can help me address the issue here at UC Davis."
Tammy's Thoughts on a Couple Key Areas
Flexible Work
Tammy is keenly aware that workplaces have changed following the pandemic. "It's a little like toothpaste that you can't squeeze back into the tube," stated Tammy. "All organizations are evolving right now post-pandemic and world-class institutions, like UC Davis, typically don't want to lead from behind. I think we have to embrace the changing dynamics in how, and where, we work and be smart about time together - understanding when it's critical and when we can be more flexible. Above all, we should be intentional about when we come together so that there is connection, cohesion, and learning moments, and perhaps be more results-oriented in how we view productivity."
Managing Change
Tammy doesn't like to jump right into making changes, and says she never does anything in a  vacuum. "I like to think my approach to change is thoughtful and data driven," asserted Tammy. "I'm thrilled about the prospects for impacting change across UC Davis, but will first talk with the people and leaders involved, to gather information so that we can make decisions together - decisions that we feel will lead to success."
Something Personal
As a first-generation college graduate, Tammy credits education with changing the trajectory of her life. "My dad was a miner in Kentucky and then a truck driver in Ohio, while my mother raised me and my six siblings," noted Tammy. "Neither of my parents graduated from high school, but they prioritized education for all of their children. And I think that's why I feel so rewarded, and at home if you will, in the higher education environment."
Tammy holds a bachelor's degree in business administration and a master's degree in human resources/organizational development from Drexel University, but she notes she's been an Aggie for quite some time, as her oldest daughter, Mariah, graduated from UC Davis in 2016 and is now living in the East Bay Area. She beamed as she shared this and followed it up with #goaggies. 
Tammy's youngest daughter, Sydney, is a freshman at San Francisco State, majoring in neurobiology. Her husband, Dan, is a pilot for Alaska Airlines. While Tammy hasn't entirely decided where to call home in the Sacramento region, she was quick to note that working for UC Davis puts her a lot closer to family and longtime friends, who are all incredibly happy and supportive of the move.  
Tammy describes her and her husband as 'foodies' who like to experiment in the kitchen (Dan's great at presentation whereas hers is a bit more comic relief), and they're both looking forward to experiencing all our 'farm-to-fork capital' has to offer.