The

UC Davis Shared Services Organization is a trusted partner in providing administrative support functions that allow our campus community to focus on their core functions to

accomplish the university's

 mission of teaching, research,

public service, and patient care.
Our mission is to be a partner-focused organization that delivers quality finance, human resources,  payroll services, and customer service in support of UC Davis's mission of teaching, research, public service, and patient care.
Governance Structure Guidelines
The SSO's multi-layered governance allows input and collaboration from all levels of the organization.
Transparent process for continuous improvement, consultation and decision making.
Active participation of clients, service channel staff members, and central partner units within the governance process.
Decision-making authority provided at the appropriate level.
Accountability and responsibility for completion of tasks.
Addition of functional-level users to ensure functional-level input to process improvements.
Provide clearly-communicated methods for problem-solving and process improvement for stakeholder groups.
Governance Model at SSO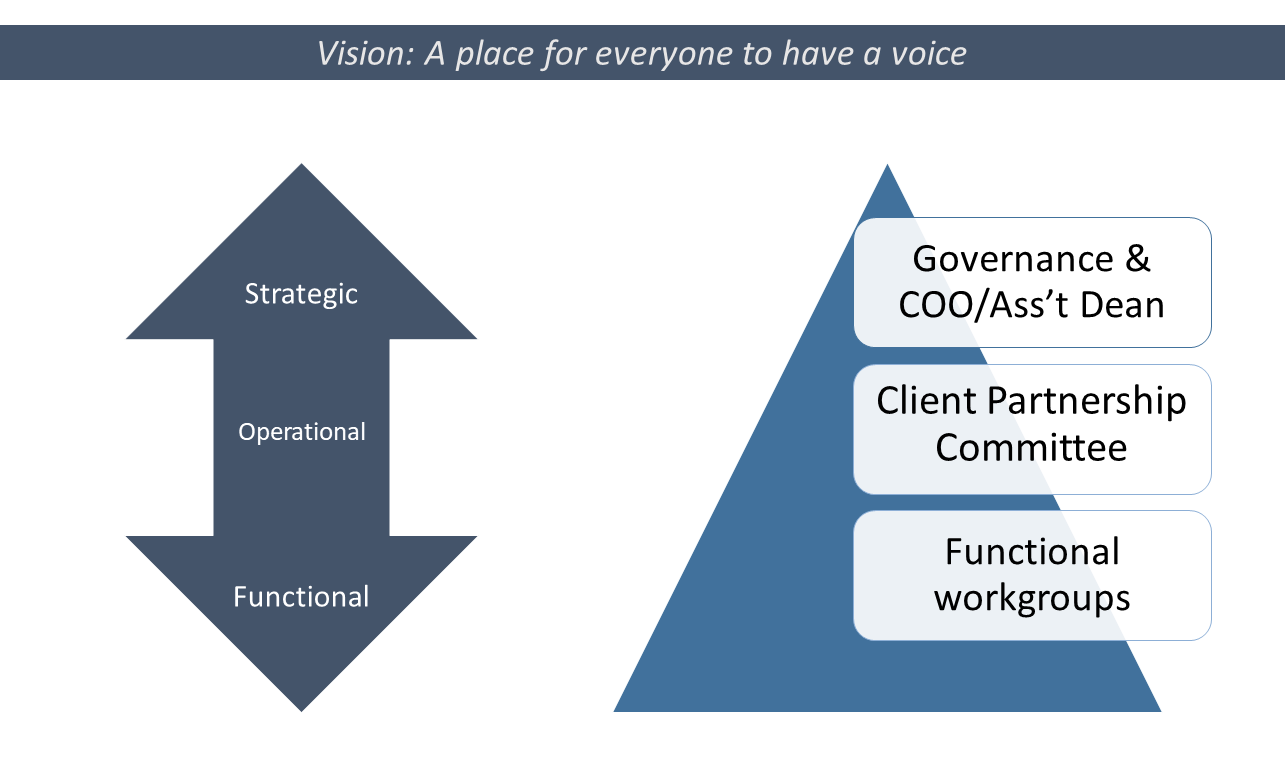 Who's Who
Shared Services Governance:
SAVC-FRM, AVC-HR, AVC-A&FS, COO – FRM, CFO (attends quarterly), Chief of Staff-VC-CFO, SSO Executive Director
COO Group:
Leadership from central unit areas that interface with SSO (Payroll, HR, Accounts Payable, Contracting Services), COO-equivalent for each client base, SSO Executive Director
SSO Executive Director:
SSO Executive Director & leadership team
Client Partnership Committee:
Various representatives from client organizations, the SSO, and central units
Functional Groups:
Various representatives from client organizations, the SSO, and central units

Mainly subject matter experts