A Conversation with Ali Cordone
Ali is the supervisor of the Health Records Unit, where she has worked for the past 2 years.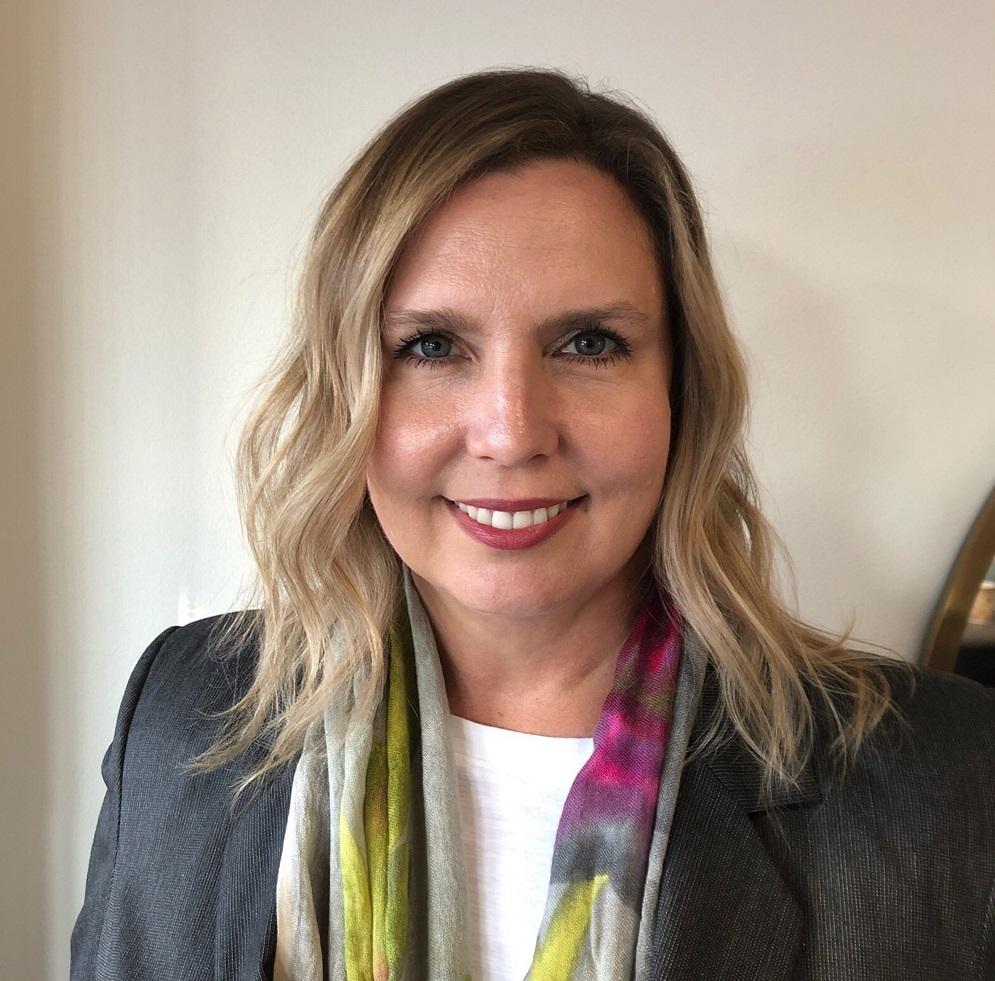 Before joining the SSO, Ali was the Assistant Registrar, Enrollment & Records with UC Davis.  She was a college athlete, has two teenage kids, and worked for the Culinary Institute of America, in Hyde Park, New York.
---
Ali, you've had the chance to work in administration on both campuses

here at 

UCD. Can you share how your experiences working on the Davis and Health

Campuses differ?


 
Being on the health side, at least with my work, it's really about setting up the employee for success, and making sure that we can support our mission to provide amazing health care for the region. Instead of supporting students through their academic success and making sure that they've got the infrastructure to graduate and working with the different colleges, I'm now working with the different departments that support the health care mission of our university.  I don't have as much face to face. It's mostly about working with our partners and part of the infrastructure that will support us in being at the leading edge of health care.

At the Office of the University Registrar, I wanted us to be at the leading edge of our profession, managing the data, getting students to completion, and supporting the colleges and students in that manner.  Making sure the student had a flawless experience. The same holds true for my current work, managing our employee data, and providing the employee and the department with a seamless experience as well so that they can focus on their work, not their pay or employee record. I want us as an HR role to have the infrastructure to keep great employees who will keep us at the leading edge of our healthcare.

I also want our department to be at the leading edge of technology, leading edge of data management, and being really efficient and effective. These things have an impact on the employee experience when it comes to issues like when you get paid, what your leaves balances are and your years of service. The real question is, do we look like we know what we're doing internally?

Since joining the SSO, what has been your biggest challenge and what has been your biggest success?
 
My biggest challenge is really just the amount of information that comes at us in a day, and how to stay organized.  We are a large institution, we are hiring at an incredible rate, we are navigating the great resignation and managing change, all while applying new policy and systems; It can be challenging to navigate.  I've tried all the fancy electronic options and find that actually writing things down engages my mind in the most complete way.  I retain more and it's organic.

My biggest success was for one of my employees to say, "one of the greatest things about Ali is her humanity.  She recognizes that we're all doing our best.  She trusts us to do the work, and when we make a mistake, we grow and learn from it, or we make changes and she's able to support us."  That really validated for me my growth as a leader and the type of person that represents Human Resources and the Shared Services Organization.

What you would like to see changed that would bring both campuses into community better and create opportunities to leverage each other's systems and processes?
 
When the One UC Davis marketing tag line came out, that really resonated with me.  As for current systems we can leverage, I really think we have to find a way to build a consistent user experience. I've experienced it myself, going from a campus department to a health department and my pay deductions for the Athletics & Recreation Center membership not being accurate.

This question speaks to where I think we have the greatest opportunity to develop in leadership, to look at what technology we can use, the benefits, and how it spreads across the areas.  I think that's one of the reasons why the UC system went to UC Path.

Prior to UCPath, a good example of a challenge we had on the campus side was when we had an instructor from another UC come to UC Davis. Because they still belonged to another campus, we were not able to enter them into the class schedule system. That just doesn't seem logical in this day and age. Our technology should work for us and not against us.

I think that's really at the forefront right now with the new systems that have come online – how do we get them to talk to each other?  Let's broaden our vision of our technology and focus on integration and interfacing.



You have a team of 28. What is your top area of strength and how have you used this recently to make improvements within your team's processes?


 
Team culture is important to me. We have grown significantly in the last 18 months since the pandemic. The Records team started with 14, so we doubled. The recruitment coordination team has almost tripled in size.  We have been really successful due to the commitment of each member to handle the work volume and step in to divide and conquer so to speak. 

One of my top strengths is supporting my team, being their cheerleader and advocate. I am able to identify where people have their strengths and use that to the fullest potential.  Because I recognize we have diversity and variety of skill sets in our team, we are strong, are able to problem solve and can think ahead.  I am pretty transparent with all of my team members that we are a service unit, and you have to have the passion to serve others within you.  It is ok if you don't, but it may be more challenging as service is the nature of our work.

There are many opportunities with work where we don't always have the resources or the time, but we still need to get work or projects completed within the given deadlines. So we rely on each other to meet them -  It's a culture that I'm proud I've been able to foster within my group.



What advice would you give to employees looking to move into a Leadership role? 


 
Within the UC system we all have access to the LMS system and it's free, 24-7.  There are so many things that you can take initiative on to grow your experience to move into a leadership role.  I would ask, what is your interest? Do a search in LMS and see what courses you can self-study. With leadership, what you put into it is what you get out of it. If that's truly where you want to go, then you have to work on those pieces.  You get to drive your ship, you get to drive your career. 

You have the ability to achieve anything you want here. I think being a part of the UC system really does afford you that opportunity, especially now when we are working remotely. I think it's a lot easier now for potential employees to maybe work for another location because moving may not be necessary. The opportunities are there. 

One of the best pieces of advice I personally got was actually constructive criticism:  if you want to do this, or if you are going to want to expand upon what you are doing now, then you are going to have to do X, Y & Z.  I learned that being open to constructive feedback is a great strength for anybody, no matter what role you are in because that will help you be more successful.  We just have to learn to take the emotion out of it, step back and digest it. 



I found an article in Davis Life Magazine from 2010 that profiled you as a member of the Davis Divas, a Running for Women program.  How has staying active evolved since then?


 
For context, I was a college athlete. I played basketball for Grand Valley State University in Allendale, Michigan and I think those lessons translated outside of the sport itself. I developed a healthy lifestyle, learned how to move my body and understand how it exists in time and space, and built a skill set that allowed me to navigate the world and physically hold my own with my children – at 17, my son is 6' 7" and my daughter 15, is 6'0"!

Plus, that lifestyle rubbed off on my teenaged kids and both are now successful athletes.  I think the underlying theme is, kids have to learn to navigate the team that they're on.  Team sports are a great character development tool for our youth, and our coaches who help them develop as people and human beings is so important.

I had some lessons as an athlete (overcoming injury, and learning to push yourself beyond what you think you can do), and some great successes, and where I am now, I can still do some of the things that I used to do. I want to continue that lifestyle.  The main reasons I joined that running for women program was for the camaraderie, and wanted to meet people and have that community because I wasn't from the Davis area. I also wanted to get back in shape. Having two kids later in life, your body is not the same after and I wanted to demonstrate a healthy lifestyle to my children.  Bottom line, your physical activity can take you places you never thought you could go and I want my body to be able to take me as many places as possible such as hiking up to Machu Picchu or kayaking in Puget Sound in the Pacific Northwest.