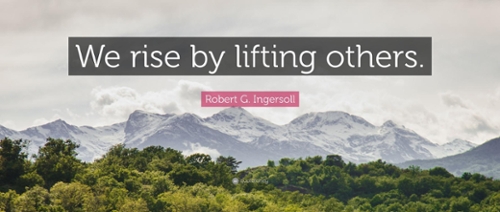 Evidence suggests that improvements in people management practices, especially the development of supportive managers paired with time & place flexibility, contribute to increased well-being.
Work-life and well-being programs have been demonstrated to have an impact on employees in terms of recruitment, retention/turnover, commitment and satisfaction, absenteeism, productivity and accident rates.
Many organizations still seem focused on patching together short-term tactics to solve what has become a series of longer-term systemic truths regarding the future of work. Namely:
Employees are people, not just workers.

Work is a subset of life, not separate from it.

Value comes through feelings, not just features.
Well-being by the Numbers:
An astounding 25% of employees are considering quitting and changing jobs in the coming years.
The Business Case: Mental/Emotional Health
19% of American workers rate their mental health as fair or poor.
Employees with inadequate mental health miss 4X more work.
40% of U.S. workers report that their job has had a negative impact on their mental health in the prior six months, including 7% describing it as having an "extremely negative" impact. 
A recent Pew Research Center study that found that nearly 40% of employees want their employers to discuss mental health in the workplace.
81% of individuals said they will be looking for workplaces that support mental health when they seek future job opportunities. (APA 2022 Work and Well-being Report)
Harm in the form of harassment, verbal abuse, or physical violence in the workplace—either by someone within their organization or outside of it—has been experienced by 3 in 10 workers (30%) within the last year. (APA 2022 Work and Well-being Report)
The Business Case: What people want...
 97% of employees reported they want to expand or at least continue the amount of time they spend learning at work.
 LinkedIn research shows that working professionals now value flexibility over salary, benefits or culture.
88% of knowledge workers say that when searching for a new position, they will look for one that offers complete flexibility in their hours and location.
82% of employees say it's important for their organization to see them as a person, not just an employee.
A recent Employee Well-being Report by Glint found that belonging jumped up four positions year over year to become the second most important driver of a great work culture.
Only 32% of U.S. workers are classified as engaged.
61% of employees believe that trust between managers and team members plays a significant role in job satisfaction. (SHRM)
People are continuing to ask themselves questions such as: 
What makes me happy and whole? 

What truly satisfies me? 

Where have I given away too much of myself for little return?
Employees want to know their employer cares about them as a person and that their work is going to help them thrive rather than burn out.