UC Davis cares deeply about Staff Experience and is consistently taking action to make it an even better place to work.
The Chancellor and Provost established the Campus Staff Experience Advisory Group, responsible for ensuring that campus-wide staff issues are elevated and addressed. The Advisory Group identified four areas of focus to improve staff engagement based off of the 2022 Staff Experience Survey:
Communication Flow

Career & Growth

Equal Opportunity

Taking Action
To address these areas the Advisory Group developed 34 recommendations for Human Resources, Diversity Equity & Inclusion, UCD Provost & Chancellor, and UC Office of the President to undertake.
Examples of these recommendations and the current progress on them can be found below:
Learning and Development

Recommendations
Educate staff on Career Tracks. Clarify career steps/paths. Elevate Career Planning/Advancement for Internal Staff

Set the expectation that managers have career development discussions with direct reports (can be part of annual performance discussion) and provide time for professional development. 

Enhance Career Planning resources/services (to include mentoring)

Incorporate staff experience improvement topics into management/supervisory curriculum (e.g. effective people management, career planning, importance of communication (consider including faculty who manage staff).

Educate staff on dual track to create career opportunities for individual contributor roles (with Compensation)

Progress As of November 2023
Revamping of Manager/Supervisor curriculum (includes people management, career planning, and communication) – Spring'24 roll-out

Expansion of Career Development resources (mentoring program/Nov. Career Development Week, Career Coach hired)

Training program being developed to clarify Career Tracks

Training program being developed "Decoding and Demystifying Compensation"

FOA Communications
Recommendations

Develop more comprehensive communication plan, brand all improvement actions so progress is visible, develop a marketing video prior to next survey outlining biggest concerns and changes made from previous survey(s).

Continue Chancellor emails on a regular basis, with important information for staff, increased cadence as warranted by emerging situations.

Build an online repository of public and internally facing communication vehicles, by topic, with easy sign-up options.

Publish a regular manager/supervisor newsletter with timely information (e.g., training, deadlines, programs, resources), with instructions to share with employees.

Progress As of November 2023
Strategic Communications continues writing and distributing Chancellor messages and FOA Communications is still consulted for content. (Last message was distributed on Oct. 20.
Read: Checking In With Chancellor May: Standing With You)

Online repository has been officially created. See webpage at hr.ucdavis.edu/newsletters

L&D issues employee and supervisor newsletters on regular cadence.
Read last employee issue Sept. 5
Read last supervisor issue Aug. 30

FOA sends digest of to-dos on quarterly basis to all campus staff
Read last issue Sept. 29

Workforce Strategies

Recommendations

Establish a Staff Experience campus-wide Network (representation from all schools/colleges/divisions) to strengthen accountability for taking action and ability to communicate campus-wide and local unit action.

Expand pilot of formal Talent Benchstrength Development program on Davis campus

Progress As of November 2023
Staff Experience Network has been successfully launched meeting quarterly. The next session will be January 5th.

Talent Acquisition

Recommendations

Track/monitor frequency/volume of open recruitments vs. recruitment waivers. Educate staff/managers on when a reclassification requires recruitment.

Re-examine minimum education requirements for employment (e.g., education/degree/experience requirements) for UC Davis job postings. Collect data (e.g., # of positions requiring degrees, comparison of compensation between existing staff/new hires in same jobs, etc.) specific to job postings to inform decisions in this area.

Adopt best practices in job postings/ position descriptions to maximize inclusivity and to attract talent.

Educate staff on hiring process.

Communicate openings to internal staff more effectively

Progress As of November 2023
Job posting standardization was implemented at UC Davis Health on 9/1/2023. Rollout to UC Davis Talent Acquisition team & Temporary Employment Services team pending.

Presented at Learning & Development Career Development Week November 2023: Applying for a position at UC Davis as an Internal Candidate

Compensation

Recommendations
Allow salary increases for lateral transfers (up to 5%) to promote internal mobility for career development and retention of talent, and to recognize that current employees have successfully competed for open positions

HR participating in annual affirmative action audit (non-represented) to identify/address any salary lags/inequities

Progress As of November 2023
UC Davis Local PPSM 30 Policy Change allows salary increases for lateral moves.

HR is participating with the Office of Diversity & Inclusion in the annual affirmation action audit to identify internal compensation equity issues. 
2022 Campuswide Results


 
Engagement score

Scores for each theme
Areas of strength and opportunity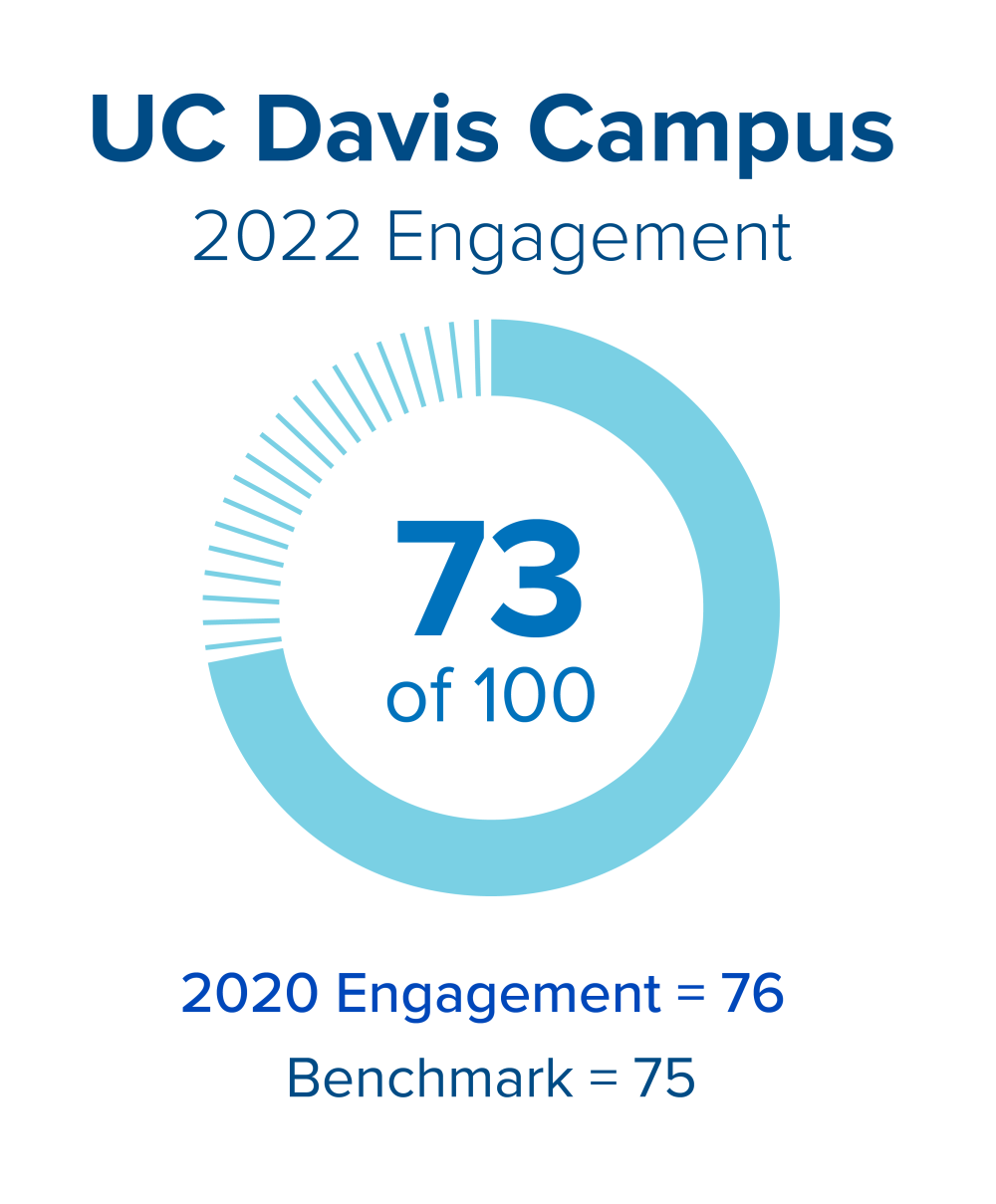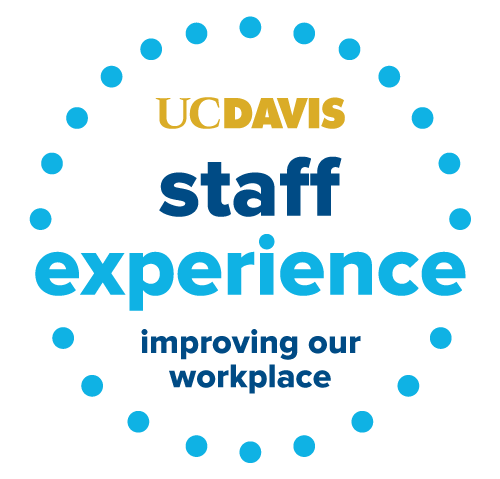 Tag Your Actions
Taking action is critical and you can download graphics to place on slides, emails, webpages where you're sharing actions aimed at improving our workplace. 
→ Download Staff Experience logos
---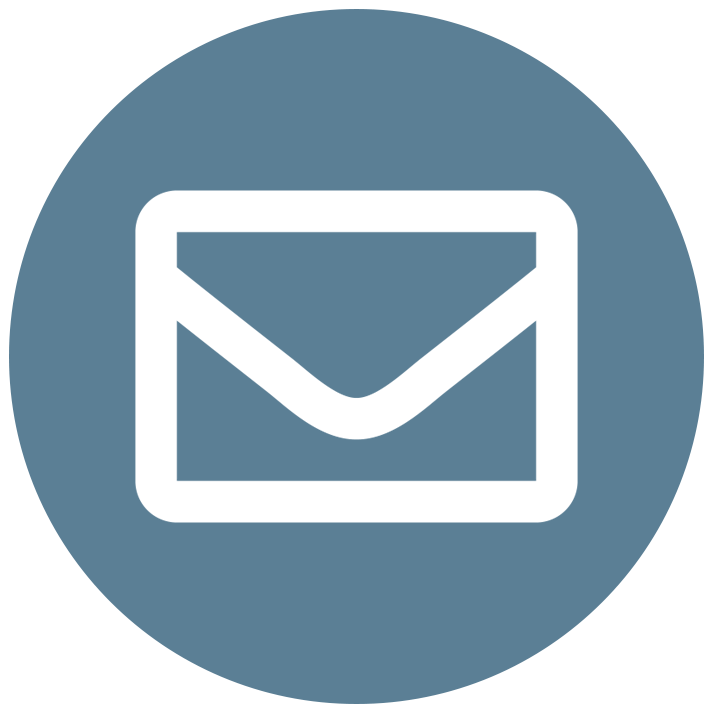 Contact:

For questions or more information: staffexperiencesurvey@ucdavis.edu