Davis Campus Staff Experience Survey results can now be accessed via the Glint survey dashboard
Webinars for managers/supervisors – we have scheduled three sessions that managers can choose from to attend and prepare themselves for accessing/reviewing their survey information; share the information with their teams and solicit input for taking action on 1-3 improvement areas that are important to their teams.

Register for a training session now
---
Results at a Glance
 

---
Overall Strengths at UC Davis:


 
Purpose:

The work that I do at UC Davis is meaningful to me.

Role:

My role is an excellent fit with my strengths.

Resources: I have the resources I need to do my job well (e.g. tools, technology, support).
Areas UC Davis is Committed to Improving:


 
Action Taking:

I believe meaningful action will be taken as a result of this survey.

Decision Making:

Overall, I am satisfied with how decisions are made at UC Davis.

Equal Opportunity: Regardless of background, everyone at UC Davis has an equal opportunity to succeed.
---
Timeline: Where We Are Now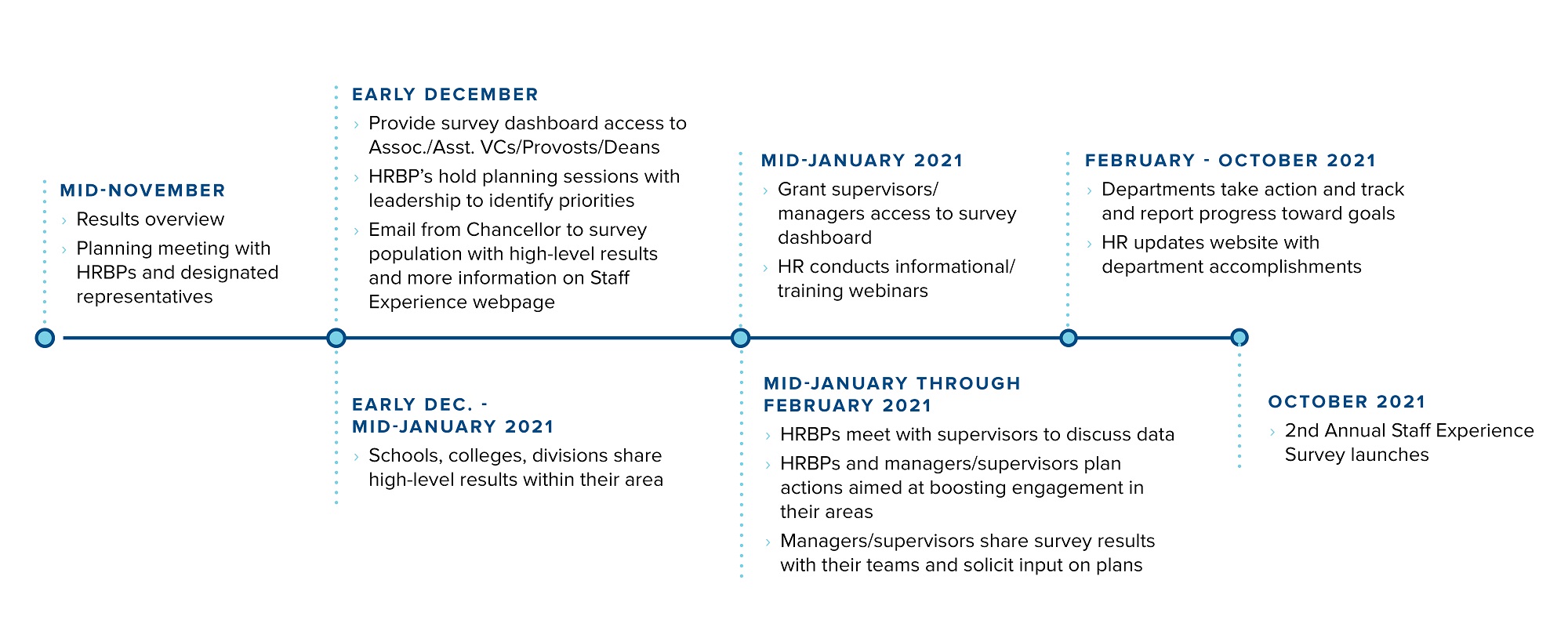 ---
Resources to Boost Engagement
Training and toolkits are designed to help supervisors and managers interpret the engagement data and act upon feedback from your teams.
---
  Contact:

For questions or more information: staffexperiencesurvey@ucdavis.edu