Please help us recognize supervisors and managers that proactively support employees with disabilities in returning to work, retaining these valuable members of the campus community.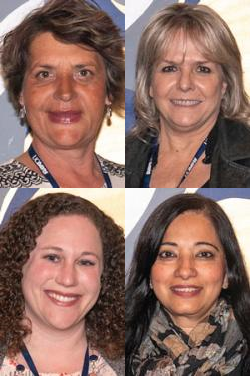 Providing reasonable work accommodations to employees with disabilities is the law. However, our managers and supervisors consistently go above and beyond in terms of interacting with the employee to understand their restrictions and limitations to develop temporary, or permanent, solutions that allow the employee to remain in the workforce and contributing to UC Davis.
We need you to nominate outstanding leaders for this year's Disability Awareness Recognition Awards.
The nomination form is brief, and it's incredibly meaningful to acknowledge a supervisor for advancing inclusivity at UC Davis.  
Submit Nominations by Feb. 28
All managers and supervisors are eligible who have demonstrated significant contributions and leadership with regard to accommodation of staff and academics with disabilities, through use of the Interactive Process and Reasonable Accommodation.
Nomination Form
Please submit nominations no later than February 28, 2020 and send questions to Fredna Karneges, Disability Management Services, at fjkarneges@ucdavis.edu.
---
Honoring Recipients at Soaring to New Heights
The Disability Awareness Recognition Awardees will be honored at the annual Soaring to New Heights celebration on Wednesday, April 8.

The Office of Campus Community Relations (OCCR) and the Staff Diversity Administrative Advisory Committee (SDAAC), are currently inviting nominations for the Calvin E. Handy Leadership Award and Soaring to New Heights Diversity & Principles of Community Achievement Award for 2020. Read more about nominations - due no later than February 23.