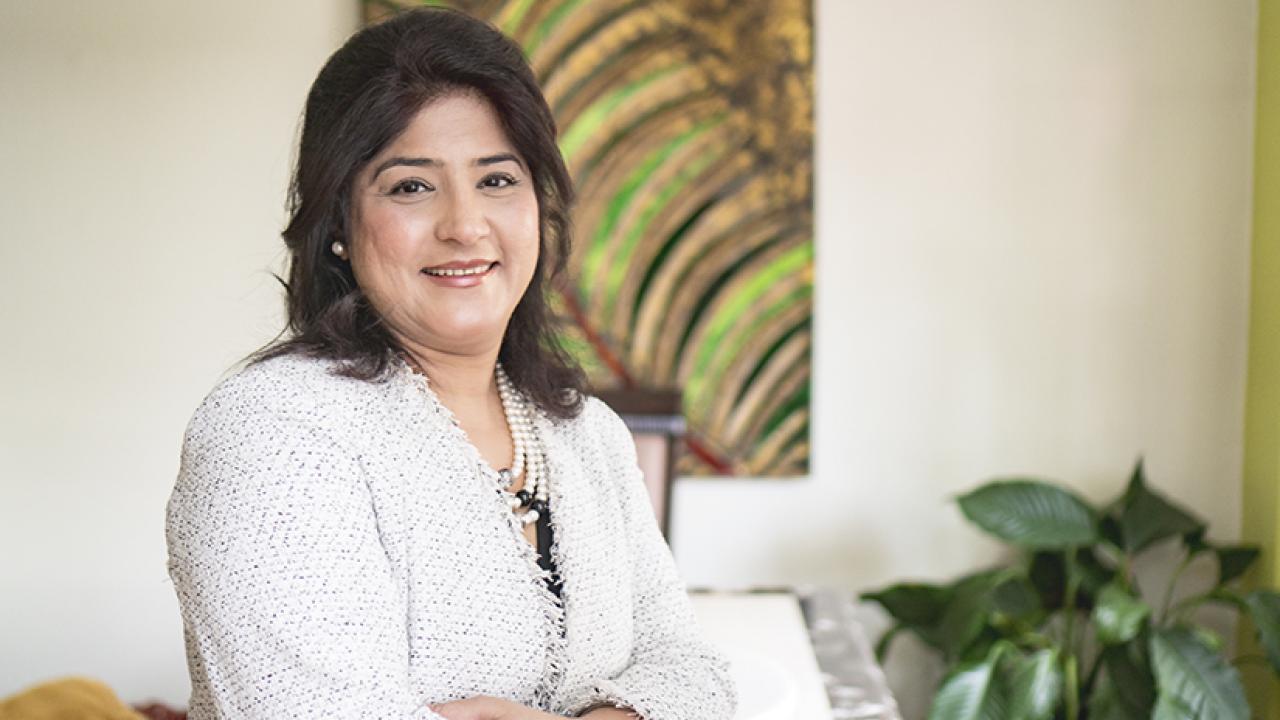 Dr. Ekta Vyas will join UC Davis as the Deputy Chief Human Resources Officer for UC Davis Health on May 1.
Ekta comes to the University after 13 years at Stanford and brings with her a wealth of human resources experience in a healthcare setting. She is currently Executive Director of Human Resources and Executive HR Business Partner at Stanford Children's Health | Lucile Packard Children's Hospital Stanford.
Ekta is certainly joining UC Davis Health at a critical time and among her initial priorities will be conducting a needs assessment, meeting her colleagues and team, and developing an understanding of the organization's strategic direction and vision.
A Little More About Ekta
Ekta is a Doctor of Philosophy (Ph.D.) having studied organization and management with a research focus on the Relationship between Healthcare Leaders' Emotional Intelligence and Staff Work Engagement During Transformational Change
Ekta is married to Manish, an IT consultant, and she is a busy mom raising two teenage boys, ages 18 and 15 years. Ekta enjoys Indian classical music and although a trained vocalist at the core, for the past several years she's taken on learning and playing Sitar (a plucked stringed instrument). Her sons are advanced skiers and the family enjoys Lake Tahoe as a favorite destination.
---
Thank you Kirsten Stevenson!
We want to acknowledge and thank Kirsten Stevenson for her leadership as the Interim Deputy CHRO for the past seven months. This was a brand new role when Kirsten stepped into it and she has exceeded all expectations, quickly adapting to the healthcare setting and building pivotal relationships with healthcare colleagues and her staff.  Kirsten's intelligence, dedication to customer service, collegiality and unflagging commitment to solve problems and add value to the organization are above par.
Kirsten will continue to work with HR through April 30 and will then transition back to her legal role in the Office of Campus Counsel.