UC Davis Health and UC Davis are Best Employers in CA
UC Davis outranked companies like Apple and Nike, placing at #18 among all employers statewide, just behind UC Davis Health at #11.
Both UC Davis and UC Davis Health are some of the best places to work in California, according to the 2022 Forbes List of Best Employers by State. For the second year in a row, UC Davis is ranked #3 statewide among educational institutions, while UC Davis Health soars from the #12 slot to #2 among healthcare providers in California.
Forbes Methodology
Findings were compiled from an anonymous survey of 70,000 Americans nationwide working for businesses with at least 500 employees across 25 industry sectors.
Respondents ranked various aspects of employment such as fair pay, remote work opportunities, safe working conditions, gender wage gaps and diversity initiatives. Of the thousands of companies eligible for the recognition, only a select few were awarded in each state. 
The evaluation was based on direct and indirect recommendations from employees who were asked to rate their willingness to recommend their own employers to friends and family, and consider other employers in their respective industry.
Being Better Means Becoming Better
The last couple of years have been difficult for many employers as they reacted to the COVID-19 pandemic, and UC Davis' response has been to lean heavily on programs that seek to understand and improve the staff experience.
We want to continue to excel as a top-ranked university and world class health provider, so our smartest move is to prioritize our most valuable asset— our employees. When people are taken care of, they bring their best to work."

— Kirsten Stevenson, Interim Chief Human Resources Officer
Among efforts to improve the staff experience are Flexible Work Arrangements, the UC Davis Group Mentoring Program, our Race Matters series, and a new Interactive User Guide for Salary Offers, Stipends and Equity Adjustments.
Part of what has made these strides possible is the valuable data collected through UC Davis' Staff Experience Survey and UC Davis Health's Engagement Survey, which returns in March 2023.Significant work has been done to create comprehensive plans that address institutional and department-specific initiatives. Work continues this summer as the Staff Experience Campus Advisory Group promotes action on campuswide areas for improvement.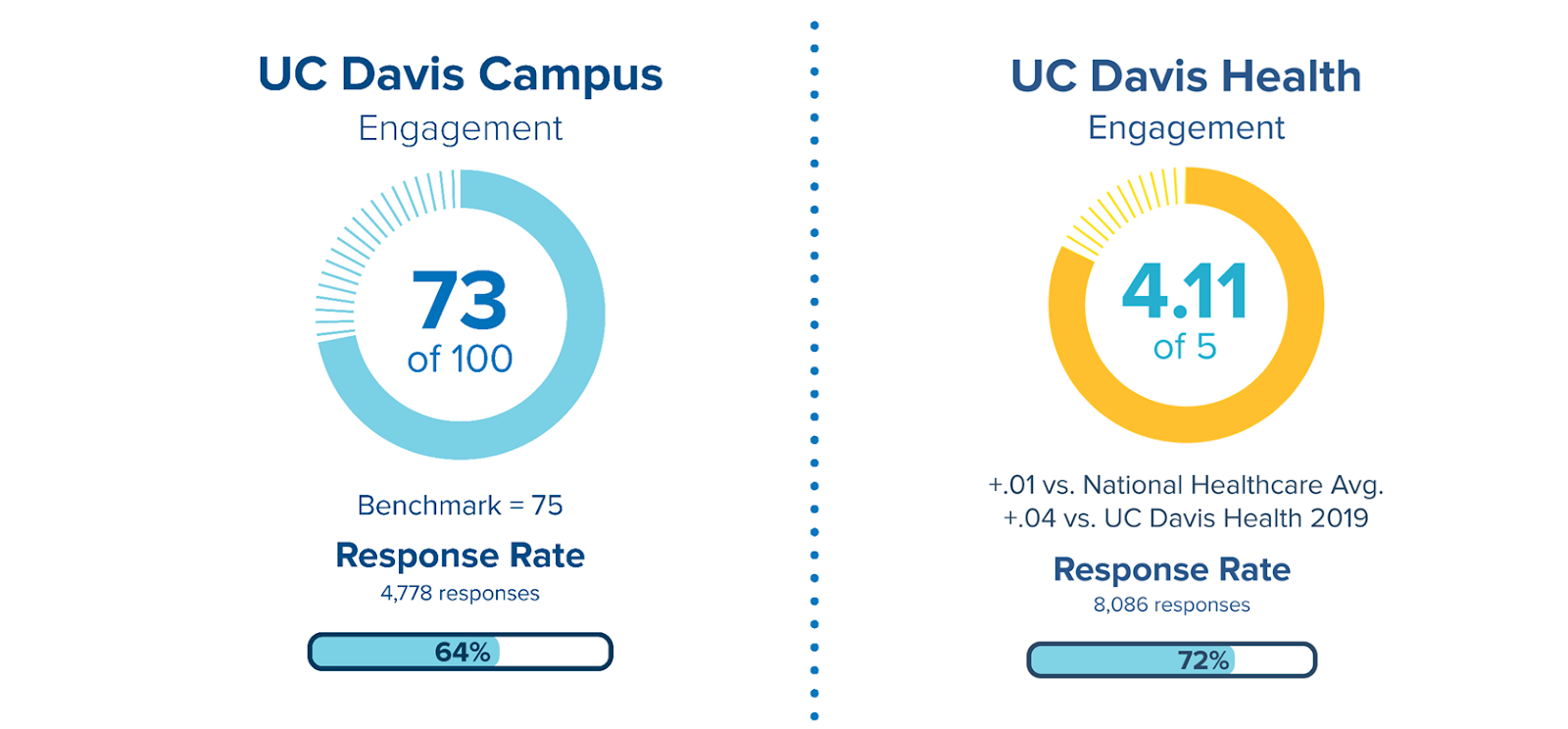 Tags