2021 Exit Survey Results Are In
We strive to be a workplace that continually and mindfully improves, and exit surveys are a key part of that effort. 
In March 2021, UC Davis began conducting exit surveys in an effort to maintain our reputation as an employer of choice and identify barriers to keeping our top talent. With an impressive 31% submission rate from UC Davis, 3,357 surveys were sent by Gartner, a third party company that collected confidential data in an effort to promote honest responses.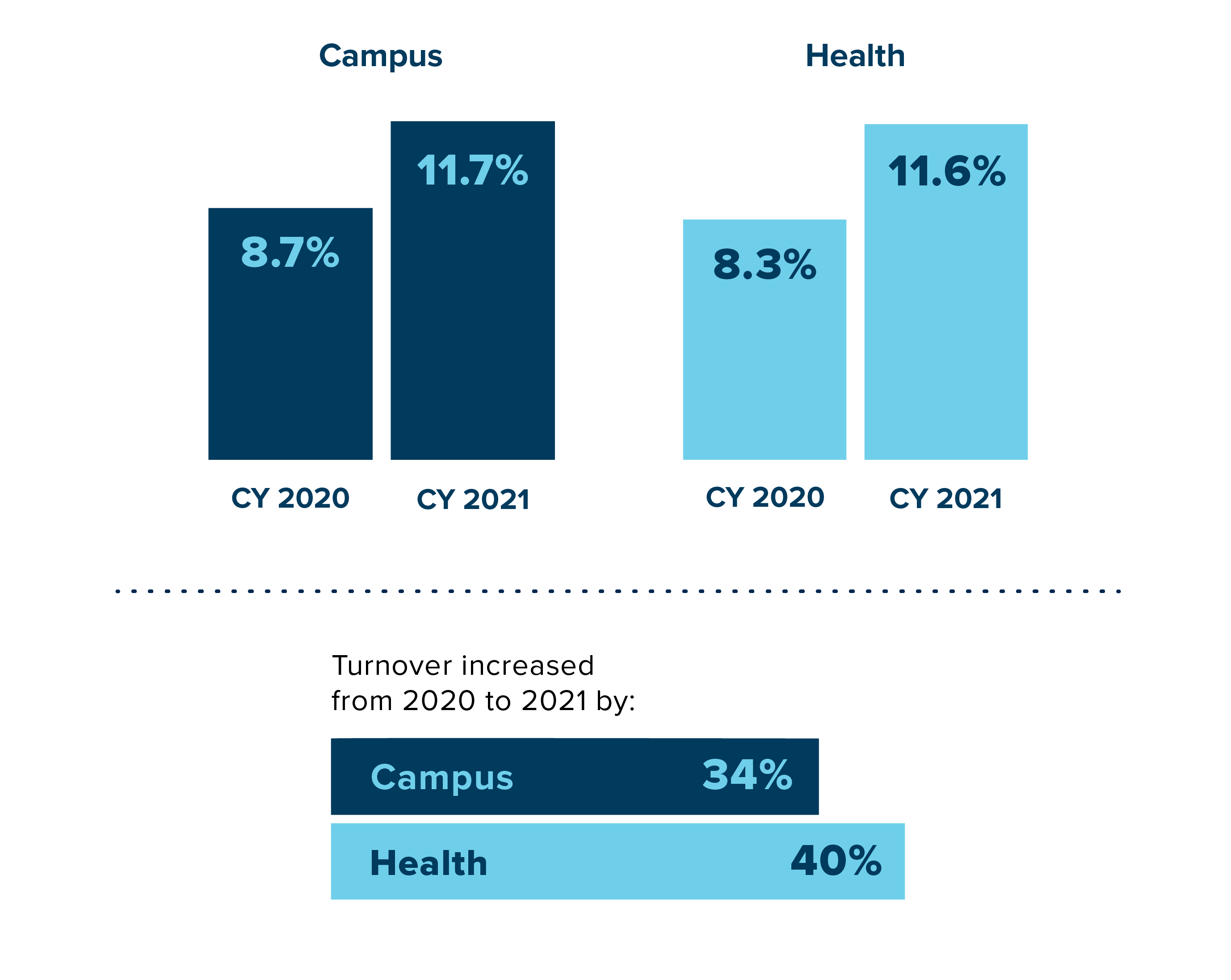 Historically, UC Davis has seen annual turnover rates for career staff at around 8% to 9%. The results of the exit surveys suggest that, although UC Davis turnover rose considerably, it is in large part owed to relocation, retirement, or selecting a better job offer despite being satisfied with their work experience.
 The survey results collected by Gartner offer additional encouraging insight, with 52% of employees indicating that "their manager supported their professional and career development" and 49% indicating that "early feedback about their performance on the job was effective."
One of the first efforts I asked HR to undertake when I joined UC Davis was to survey staff who voluntarily left their positions. This effort is vital in making informed decisions that encourage our brightest minds to stay on board and continue making UC Davis a better place.

-- Christine Lovely, Chief Human Resources Officer
UC Davis values the contributions of all staff and is committed to targeting the areas of improvement identified in the survey. For more information and a link to a complete overview of the results, visit the 2021 Exit Survey Results. UC Davis continues to collect data from employees separating from UC Davis and is looking forward to further improving with next year's results.