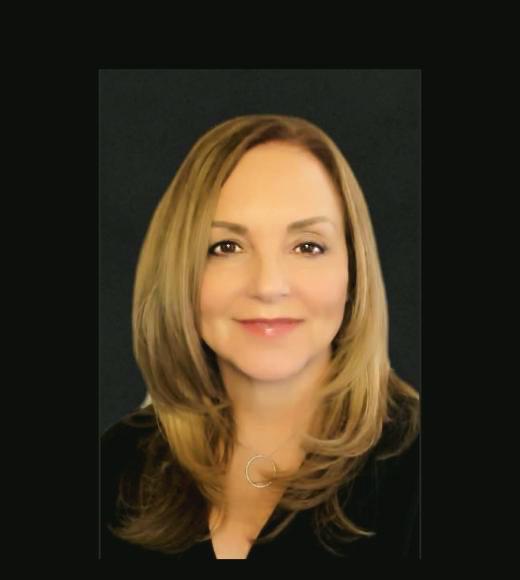 Position Title

Manager, Organizational Excellence

Founder, UCD Coaching Community of Practice

Director, UCD Executive Leadership Coaching Program
Organizational Excellence
Bio
Barrett McBride, PhD, MCC, is a seasoned executive leadership coach, organizational development consultant, and leader.
At UC Davis, her current focus includes leading a team of senior consultants and coaches, evoking a servant leadership approach. "This team is composed of creative, multi-talented professionals who are at their best when they are free to use their considerable expertise in partnership with their clients, to create the most effective approach for each client and each engagement," she says. "I do my best to create an environment for them to do their best."
As a working leader, Barrett coaches academic leaders, physicians, and physician leaders, as well as senior academic and health care administrators. She also develops executive leadership coaching programs for client organizations and works with individual clients, teams, and units to build and improve culture, and to heal from burnout.
Barrett founded the UC Davis Executive Leadership Coaching Program and the UCD Coaching Community of Practice. 
Barrett received a PhD in Human and Organizational Systems from Fielding Graduate University. She holds a MA in Human Development, a MS in Organizational Development, and a BS in Business.
She is a Certified Master Coach (MCC) through the International Coach Federation, a Certified Coach Supervisor through the Coaching Supervision Academy, and holds numerous other coaching credentials.  She is also on the faculty of an international coach training organization.
Barrett is certified and experienced in the delivery of numerous developmental assessments and tools, including: 
The Leadership Circle 360° and Leadership Culture assessments

Hogan individual Leadership Development and 360° Leadership assessments

The Global Leadership Profile (vertical development)

Human Synergistics Organizational Culture and Organizational Effectiveness inventories

Polarity Partners Polarity Management

Myers-Briggs Type Indicator (MBTI), 

Thomas Kilmann Conflict Mode Instrument (TKI)
As a practitioner, Barrett is a certified DEIB practitioner, a certified mediator, a Prosci certified change management practitioner, and is LEAN certified.
---
Representation Engagements
 
Performance Marketing Executive: Ambitious Dubai-based client sought a pathway to COO for a large, decentralized international technology company. At the outset he was driven toward  promotion with an eye on the title, not the job. Coaching focused on helping him develop curiosity about the elements of the position he sought in relation to his values, strengths, and enjoyment of specific areas of his work. As a result, he found role models and developed strategic relationships that helped him develop higher level capabilities and an interest focus, resulting in recognition and strategic partnerships that could support him toward the next level.
Health System CFO: Accomplished regional CFO of a U.S.-based health system sought coaching to prepare for the next phase of her career. She was confident in her technical skillset, but not in her ability to become CFO of the entire system. Coaching focused on helping her reframe aspects of her experience, developing awareness of and tools for managing  the impact of her behavior on others, expanding her strategic vision beyond the region toward the entire system and expanding her executive presence.
Law Firm Business Development Committee: Boutique law firm sought results from its monthly business development meetings of senior partners. Coaching focused on creating strategies for ideas generated and accountability for their commitments. At the start of the engagement the firm had 20 attorneys, today it has over 60. 
Academic Leader: For an academic leader making a transition to administrative leadership, coaching focused on recognizing  and developing the differing leadership  and skill requirements  of academic leadership vs. administrative leadership. Client developed an effective decision-making approach, learned to express his expectations effectively and to manage subordinates and university leadership  with desired results. 
Pharma Senior Vice-President:  Coaching a pharma scientific executive upon his return to the organization following an episode of burnout, focused on establishing boundaries, and communicating his value productively,  recognizing his role in the professional development of his PhD subordinates, and developing a continued upward career trajectory that was satisfying and allowed for balance in his life. 
---
What My Clients Have to Say…
 
"We learn some about the science of medicine in medical school and some about the art of medicine in residency and advanced training. No one teaches you about the business and politics of the life in medicine. Through the hardest 9 months of a burgeoning career, Barrett has served as a coach and trusted counselor. But even while providing necessary support, Barrett is silently and simultaneously championing me to articulate and actuate life and career goals, stepping out of my comfort zone in ways I never thought possible. We don't work with motivational messages or memes; Barrett helps you form a concrete, actionable plan to lead and to succeed. Barrett is a master of her craft ."

Cardiologist, Academic Medical Center
"One of the most striking things I have noticed through my coaching work with Barrett is that I feel more capable. Similarly, I feel like I am learning much more from each new experience than I had previously. Barrett's coaching has accelerated my growth as a leader."

Richard Balzer, Ph.D., Senior Vice-President, Vaniam Group
"Barrett strikes the right balance between creating a comfortable space to share doubts and triumphs, on one hand, and on the other, pushing her client to see where and why they may be resistant to change in order to continue to mature as a leader. I am a stronger leader as a result of the coaching I received from Barrett."

J. David Furlow, PhD, Associate Dean, Professor, Neurobiology, Physiology and Behavior, UC Davis
"Insight. Impact. Those are the two things that changed for me in working with Barrett. She is astute without being critical. She is focused without losing sight of the larger picture. She is empathetic but still gets me to hold myself accountable. She helped expand my idea of what was possible for myself. Changing my own perception of myself changed others." Jane Harrington,

J.D., CEO, Working by Design